Belmont's Garden Project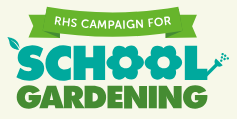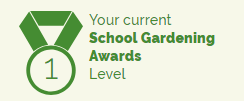 Garden Letter 2018 and wish list
All donations are greatly appreciated. Thank you for the strawberry plants, pots, tools and seeds that have been donated so far. We've also had a damson, fig, olive and orange tree given to the school garden.
Below are the plans for our garden project. They are a guide and are subject to change.
Phase 1 (starting now)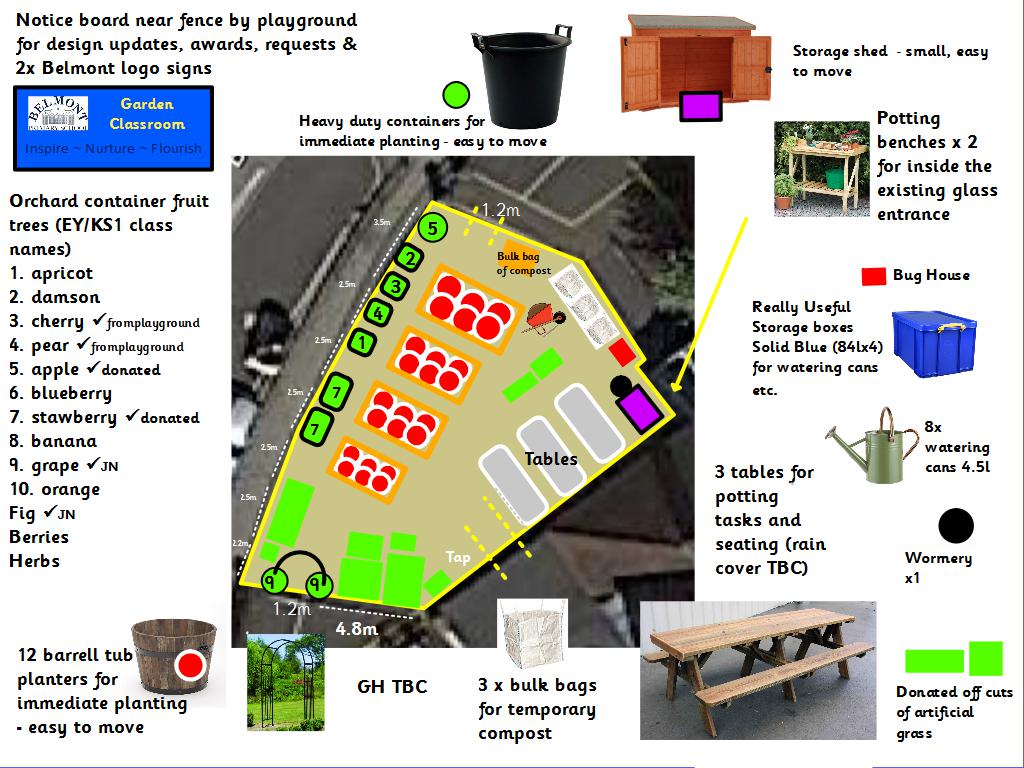 Phase 2 (after playground/drainage works)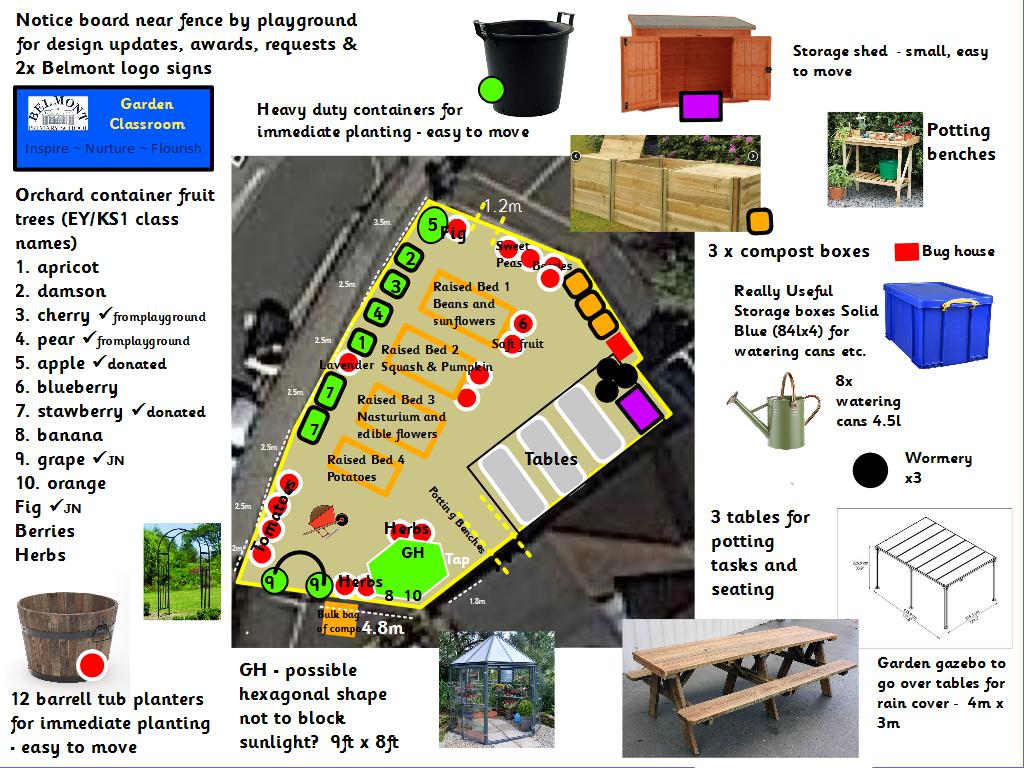 September 2018
Before photos...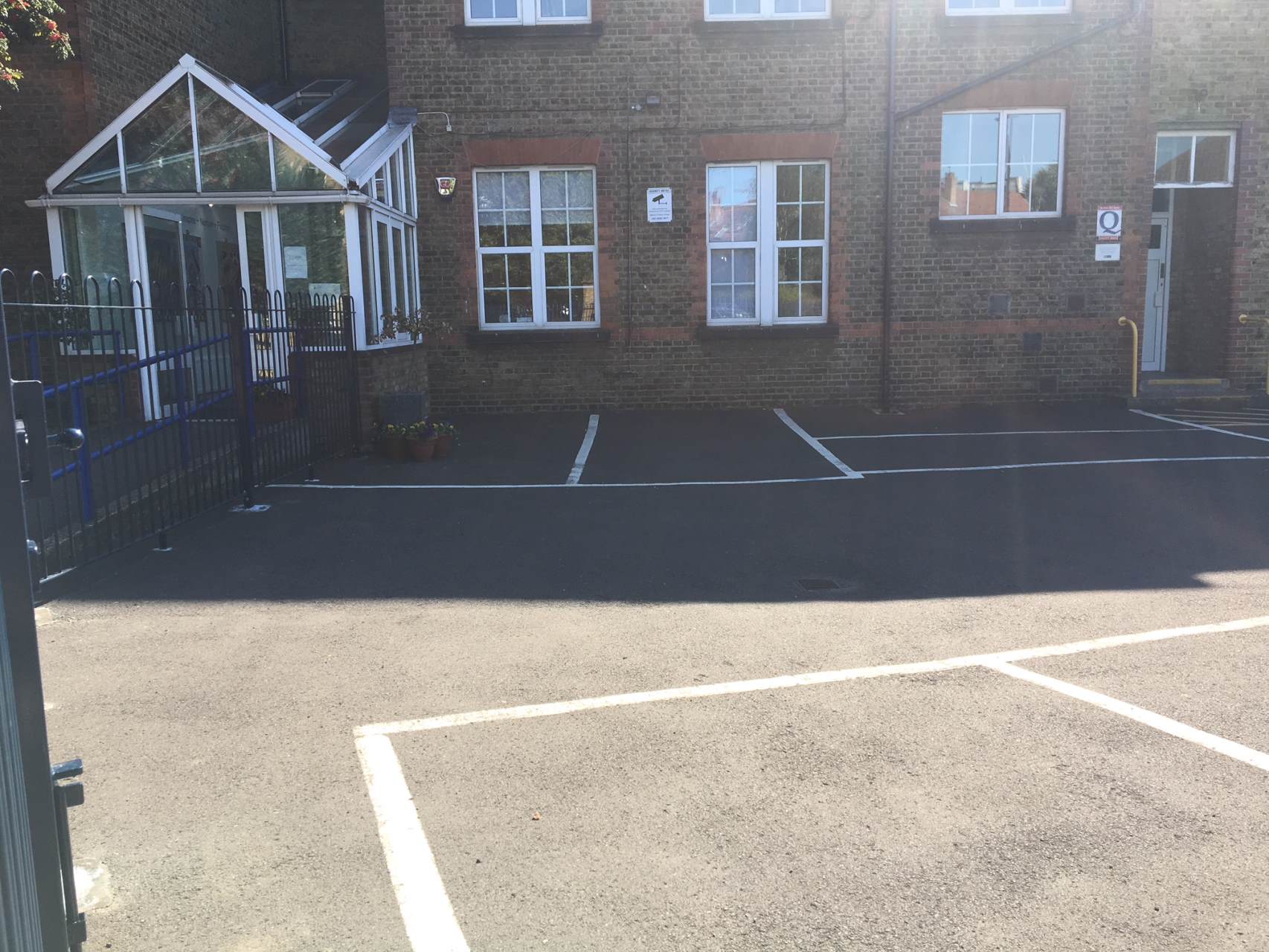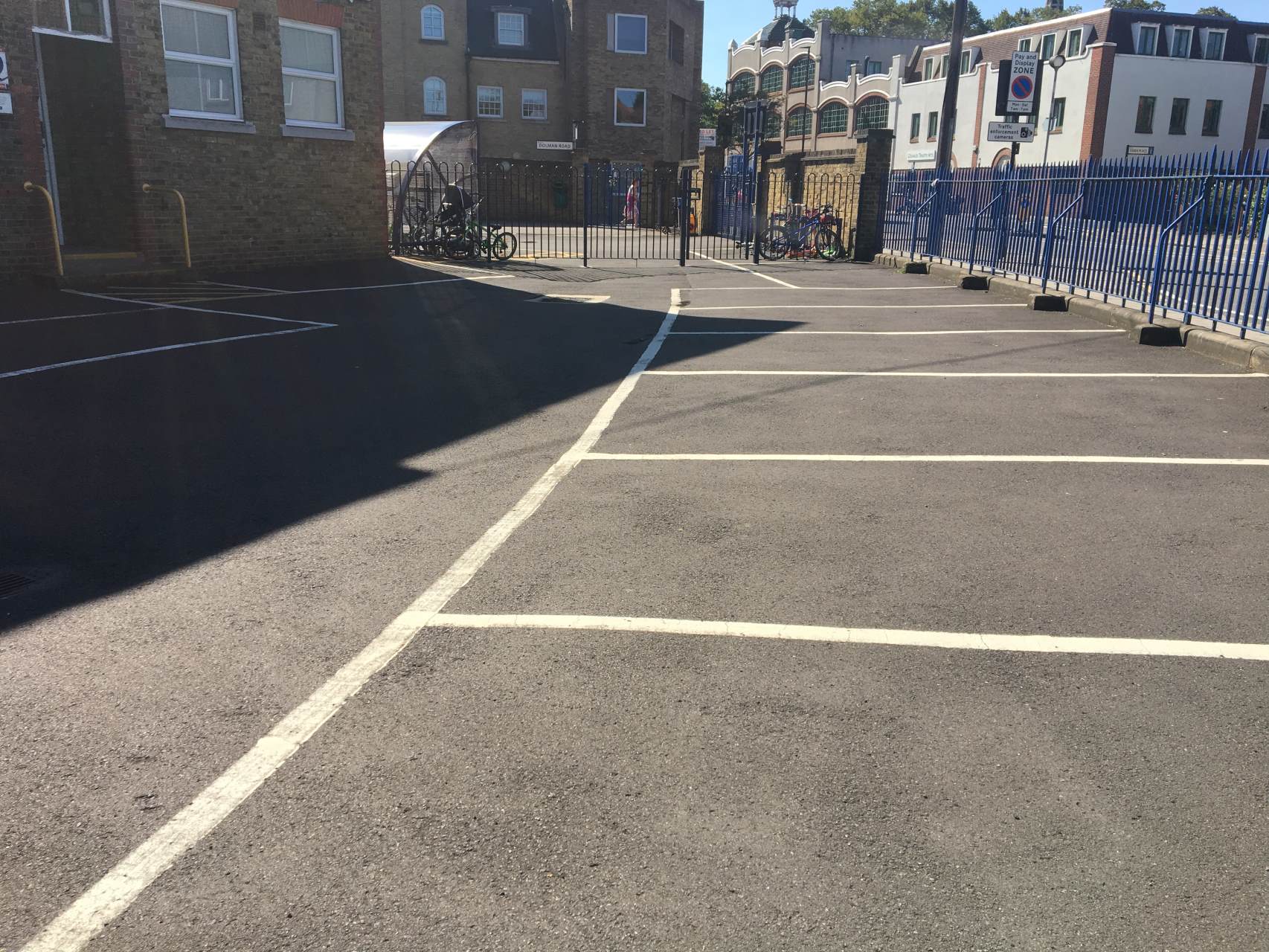 Our old car park is being transformed into a garden classroom. The aim is to provide our pupils with a natural environment where they can grow fruit and vegetables. The food produced will then be cooked by the children in Forest School and served in our canteen. Outdoor learning has been shown to improve well-being and we hope to use the space for other outdoor leaning activities such as reading, art and science. Our EYs and KS1 classes are named after fruits (apples, apricots etc.) and we hope to grow all of these in the garden - banana and orange will be a challenge! Our KS2 class tress are going to be grown in the Forest School area.
October 2018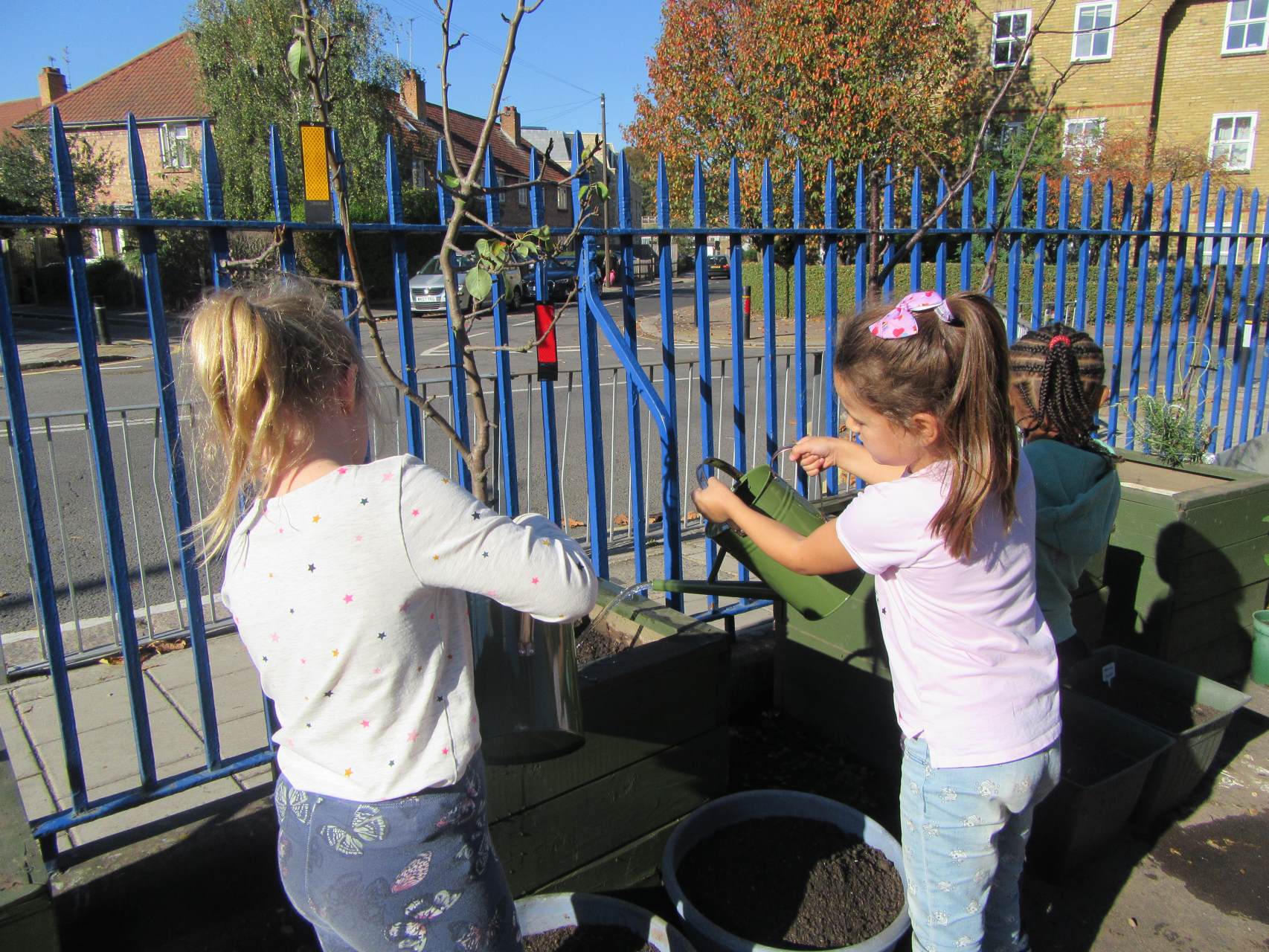 19.10.18
Y2 have been outside today planting bulbs for the spring- alliums, daffodils and tulips were planted and we've got our fingers crossed that the squirrels don't dig them up.🤞
We also moved a pear tree and cherry tree from the playground to a sunny spot at the front of school - hopefully the trees will be much happier in this new position.
We had 1000l of compost delivered this week, along with some large tree containers and watering cans. Picnic benches, a storage shed, bug house and wormery are all arriving after half term, A big thank you to the BHSA for funding this project.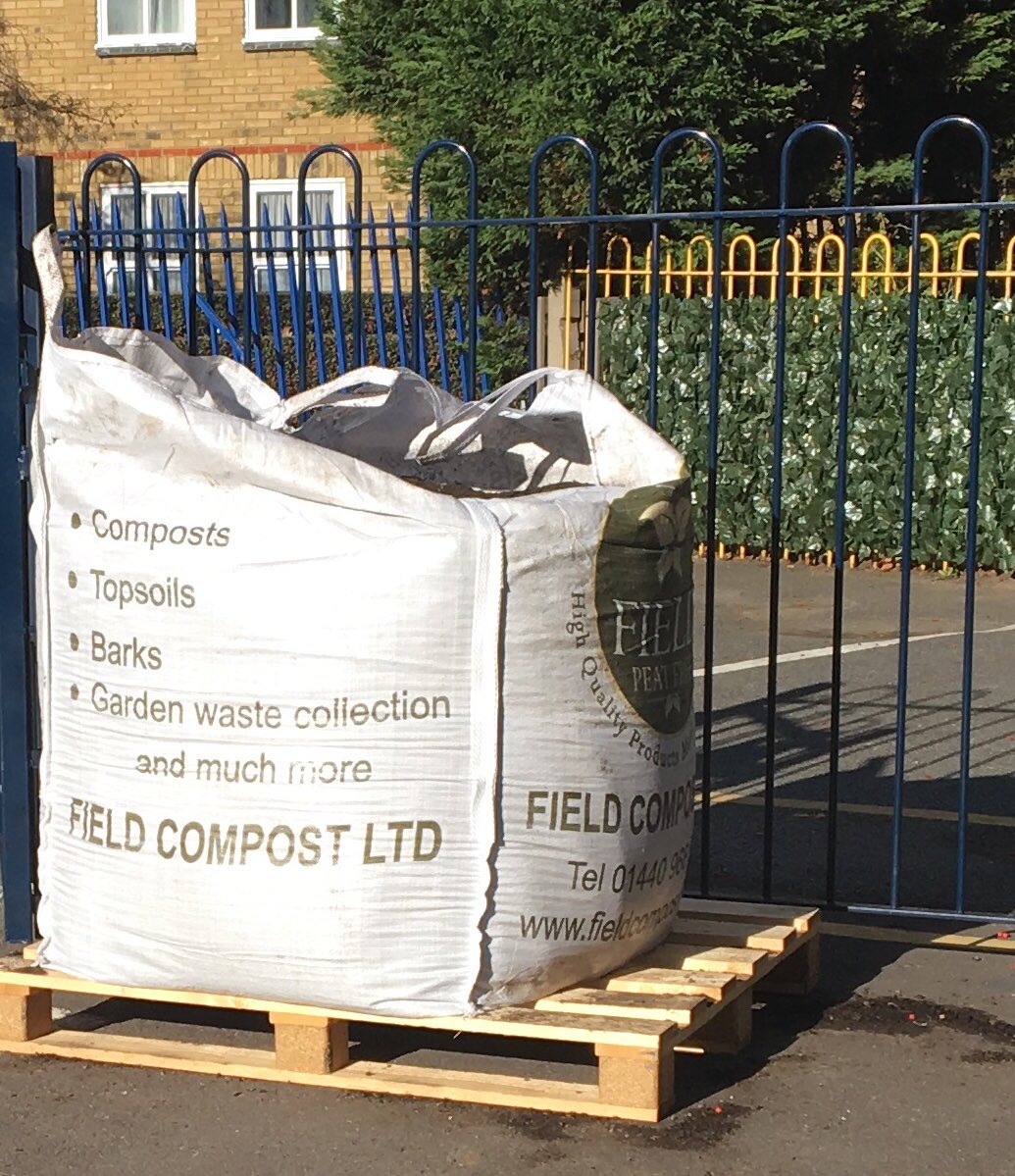 We also had our first delivery of free used coffee grounds from Caffe Nero- thank you! 👍
November 2018
We now have our very own worms working hard in their wormery. The new worms were given a couple of days to settle in and have now had their first meal of lettuce and carrots scraps from our canteen. Classes will be on a rota to check and feed the worms over the next few months.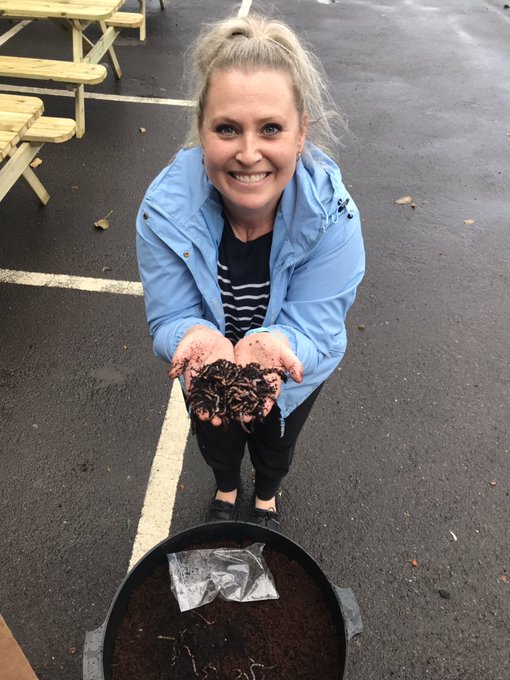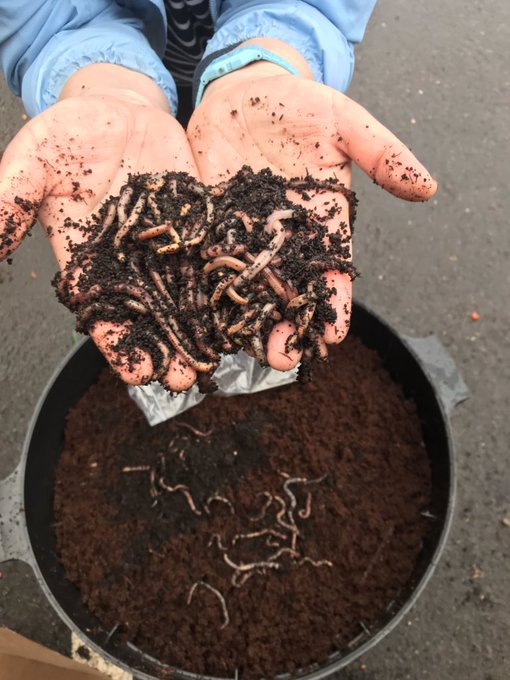 There are two silver bins in the garden. One is for used coffee grounds and the other for vegetable scraps from the canteen. We have wooden compost bins arriving soon and then we will start using shredded paper from our classroom recycling bins to mix with the food scraps.