Y6 Notice Board during school closure
School is closed until further notice due to the government's response to Coronavirus.
We will post school work on this Notice Board on Monday, Wednesday and Friday. If you need to contact us please use the following email addresses:
hawthorn@belmont.hounslow.sch.uk
We have created a password protected Y6 page which allows us to post children's work and photos safely. You will receive a parentmail with the Y6 password. Please do not share this beyond our immediate Y6 community.

Notices:
Good morning Year 6,
Two days to go!
Below you will see we have set an art activity for you today which we hope you'll enjoy.
We are really looking forward to seeing you in school again on Friday and giving you the send off you deserve!
Reminder:
Hawthorn to arrive at school by 10.00am and leave at 1.00pm
Oak arrive at school at 12.00pm and leave at 3.00pm.
Have a restful day at home .
Miss Kay and Mrs Fanshawe
Thursday 16th July
Creative task:
Art: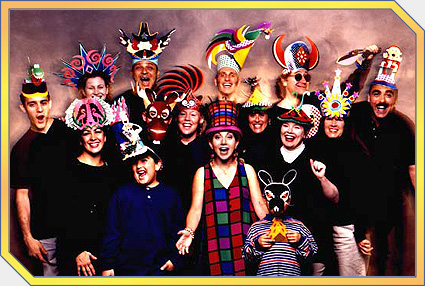 Today we would like you to have fun creating a celebratory hat / rosette / badge.
Hat: Start by researching party/celebration/graduation hats for inspiration. Consider the shape of your hat: cone, crown, tall, flat ..... What will you decorate it with? feathers, buttons, sequins ... Make a detailed sketch of your hat including the decoration. Gather the resources you need, from what is available to you at home, and begin!.
Rosette: Watch the video to learn how to make a rosette.
Rosette video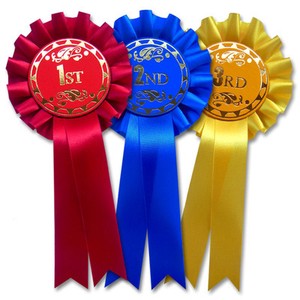 We would love you to wear your creations to the leaver's celebration on Friday.
Have fun!
PSHE: Starting Secondary School
Have a BBC Daily Bitesize "Starting Secondary School"
Learn about the transition from primary to secondary school.
This lesson includes:
two videos about the differences pupils will encounter in a new larger school

a practice activity to help your child think about the change of schools
Also have a read of this BBC article 8 THINGS I WISH I'D KNOWN BEFORE SECONDARY SCHOOL
French:
IMPORTANT - FRENCH WEBSITE QUESTIONNAIRE FOR PARENTS AND CHILDREN
It would be very helpful for me to know how you got on with French since the school's closure so I have created a questionnaire so that
you and your parents
can give feedback. The more children and parents take part the better so please try and do this; it should take no more than 10 minutes.
Please note that as this is part of my research for an MA you cannot do the questionnaire on your own and YOUR PARENT(s) MUST GIVE THEIR CONSENT and complete their section before you can do yours.
Click on the link below to do the questionnaire with your parents:
👩‍🏫 Bonjour année 6 !

🥳 C'est la journée française de Belmont demain (Mardi 14 Juillet)! 💙🤍 ❤️

📜Remember to upload your posters in Classroom. Make sure you have added and uploaded a picture before clicking 'hand-in' in Classroom. You can see the posters which have already been returned here: https://sites.google.com/belmontprimary.school/belmontfrench/french-culture/belmont-french-day/posters

🥐The 'Cuisine française' page has also been updated so get baking and don't forget to send me pictures! You don't have to bake my recipes: you can cook any French dish! https://sites.google.com/belmontprimary.school/belmontfrench/french-culture/belmont-french-day/cuisine-fran%C3%A7aise

💙🤍 ❤️ Tomorrow will be our 'Grand Quiz de la Journée Française de Belmont' so keep on reading those Belmont French day pages to prepare! The winners of the quiz will be announced on Wednesday

Bonne journée !
Madame Radet 🙂
FRENCH AT BELMONT: Important announcement
I have one big favour to ask Belmont children and parents: I am currently working on my Master's dissertation (in Applied Linguistics and second language learning and teaching) and I have chosen Belmont's French website and online teaching for this project. Therefore, for the next two months, I would need pupils to take part in regular questionnaires and possibly online interviews to get feedback about the website and how it is helping you learn. All participants will be anonymous in the dissertation. I will follow the British Association for Applied Linguists' (BAAL) recommendations for good practice and complete Kingston University's ethical review, and I need parents' consent for children to participate in this project.
Please contact me if you would like to know more and if you are interested in taking part in this project: sradet-kirby@belmont.hounslow.sch.uk
Merci beaucoup!