Y6 Notice Board during school closure
SCHOOL IS CLOSED DUE TO THE GOVERNMENT'S RESPONSE TO COVID-19.
We use this Notice Board each day to signpost you to work set on Google Classroom. If you need to contact us please use the following email addresses:
hawthorn@belmont.hounslow.sch.uk
If you have serious concerns about anything please email SLT on:
We hope that you and your families stay safe and well at this very difficult time.
The Year 6 team

Notices:
Hello Year 6,
We hope you have had a relaxing, restful weekend and we look forward to catching up with you daily zoom meetings.
Links are available on the Google Classroom stream.
Every day we will set three lessons on the Google Classroom. These will go live at 8.45am. Please try to complete the assignments on the same day - just as if you were in school.
Remember to join in with "Fitness Fun with Mr Young" live on Thursday at 3.20pm. You will find the link on your google classroom stream on Thursday.
Oak Google ClassroomHawthorn Google Classroom
PHOTOGRAPH COMPEITION
Another Lockdown can only mean one thing…….another photography competition! 📸
The first round of the competition is now open and the theme is: Winter Wonder ❄️
The photographs are all put into a gallery on the Belmont School website. Voting then takes place during the following week with the winners announced in the Belmont Star and on Year Group Noticeboards/Google Classroom.
Please submit your entries to photos@belmont.hounslow.sch.uk.
Please ensure that you write your child's year group, class and name in the subject of the email. This makes it much easier for us to sort all of the entries into their Phase Groups.
A reminder of the rules:
Only one photograph per pupil to be entered

The photograph must be taken by the pupil in the last week

The photograph must be linked to the theme above.

It should have an imaginative title which is submitted along with the photograph

The only editing allowed is cropping
All the entries must be submitted to photos@belmont.hounslow.sch.uk email by Thursday 21st January at 5pm.
.
Week Beginning: 18.01.21
English:
Our class book that we will be reading in English is 'Journey to the River Sea" by Eva Ibbotson.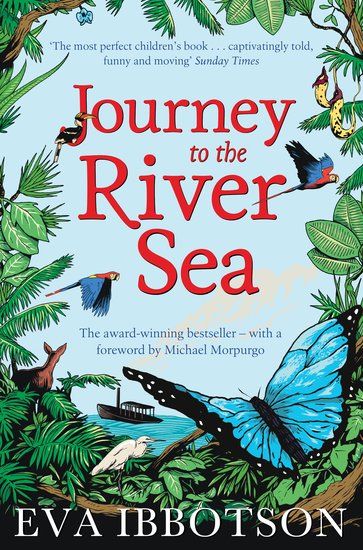 This week you will continue our work on biographies. You will start the week recapping the features and planning a biography. Later in the week you will write a biography of Charles Darwin.
You will also have a SPAG lesson where we will recap co-ordinating and subordinating conjunctions.
Our weekly spellings: Words ending in 'ible 'able' 'ably' 'ibly'. A task has been assigned to you google classroom .
Maths:
Mrs Fanshawe:
Last week we looked at finding a fraction of an amount and fraction, decimal, percentage equivalence. This week we will begin by focusing on percentages. We will learn how to find a percentage of an amount and then move onto problem solving with percentages. Towards the end of the week we will learn about the notation of ratio and how to use ratio to solve problems.
Miss Kay:
Over the next two weeks we will be looking at decimals, fractions and percentages and the relationship between them. We will start the week with looking at decimal numbers. We will then look at decimal and fraction equivalents. Then we will start to understand percentages and look at converting between percentages, fractions and decimals.
Foundation subjects:
In our Science/Topic lessons this week you will collate your findings about Mary Anning by creating a fact file. Later in the week you will answer the question "How life on Earth began?"
In PSHE we will continue our work on 'Dreams and Goals'. We will be looking at global issues and thinking about our dreams for the world we live in.
In Music, we will be following Miss Lynch's lesson and revising rhythm and pulse.
French:
Bonjour !
WEEK 3
This week we will continue with the house, rooms and furniture.

The French website and French Google classroom tasks will be

updated

on

Wednesday morning.

LOCKDOWN

- FRENCH

GUIDELINES