Online Safety
E-Safety is an important part of keeping children safe at Belmont Primary School .
We recognise that pupils will use these technologies outside school and need to learn how to take care of their own safety and security. We fully acknowledge our responsibilities for e-safety, including a responsibility to educate our pupils about the benefits and risks of using new technology and the provision of safeguards and information for all users to enable them to control their online experiences.
We will be hosting an Online Safety session for parents on Monday June 26th 2023 at 9:05, run by online safety expert Jess Chalmers.
Search engines for kids
Please note that no search engine is ever 100% safe but below provides a link to a "safer" search engine.
Kidrex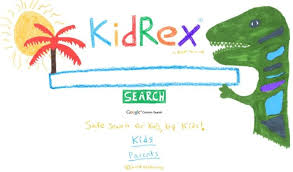 Useful resources and links
The school has subscribed to Parent Zone, which offers free information and online training for parents. Details for how to access these materials were sent by Parentmail at the start of term. If you require these details again please talk to the school office.

CEOP is a law enforcement agency and is here to help keep children and young people safe from sexual abuse and grooming online. As a school we use these resources as part of our e-safety education program.

Childnet International, is a non-profit organisation working with others to help make the internet a great and safe place for children.

Parent Info is a collaboration between

Parent Zone

and

NCA-CEOP

, providing support and guidance for parents from

leading experts and organisations.

Guides you through the many issues children

can

experience when using the

internet

.
Useful Parent handouts
Resources to use at home
The following resource may be useful for families where English is an additional language.
Parents : Supporting Young People Online (Childnet)
Leaflets available in a range of other languages here:
https://www.childnet.com/resources/supporting-young-people-online
Monthly Newsletter