Beautify Belmont
A wonderful team of willing helpers came to school on Sunday 14th May for our annual Beautify Belmont day. They weeded, swept, tidied, cleared rubbish, painted and cleaned to make our outside area look much loved and cared for. Having such a strong team meant that larger scale jobs such as moving playground furniture and roof tiles and carrying out some necessary carpentry could also be completed. Throughout the day helpers were also supplied with hot and cold drinks and biscuits to keep everyone going. The sunshine helped too!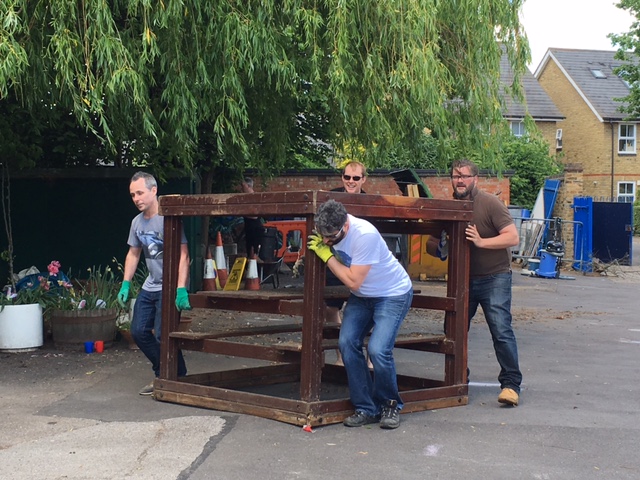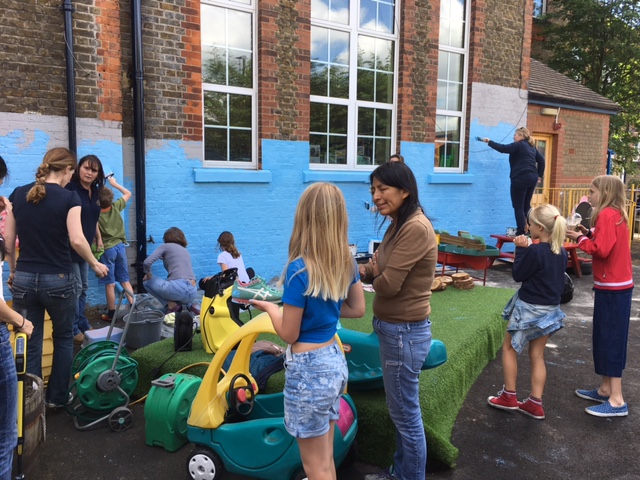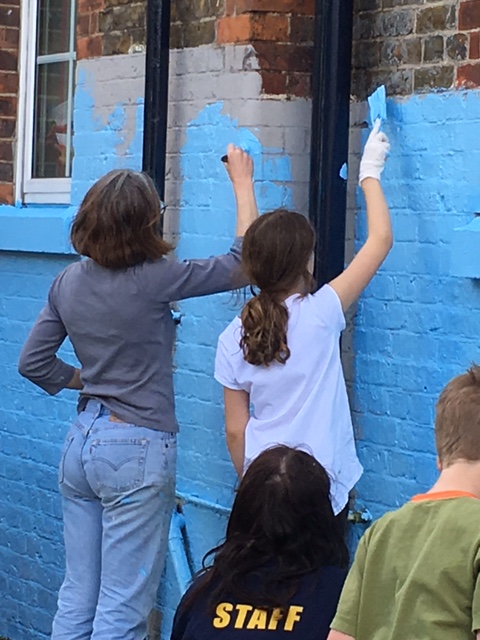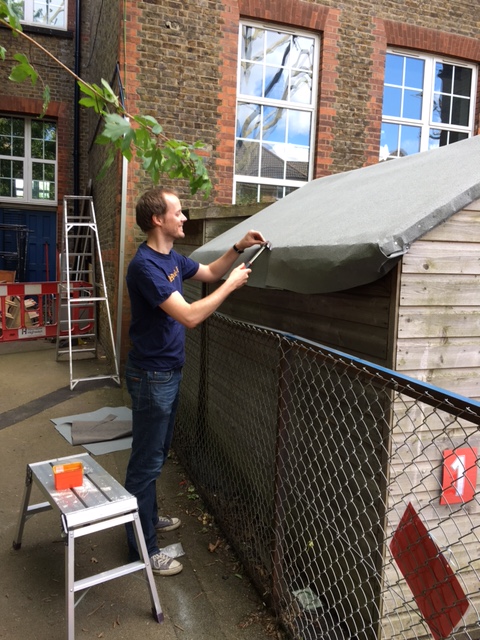 The Wilderness Garden, in particular, has had a real make-over, being now properly opened up to the playground. It has a sail as extra shade, more planters of flowers to enjoy and two new 'play houses', reclaimed from the old climbing frame. The tidying and trimming also provided additional materials for the children to build dens, an activity they very much enjoy in this wooded space.
The children are very excited about all that has been done for them. The Wilderness Garden buddies from Year 6 were thrilled at all the potential in the new space. During lunchtimes the area is full with children playing. Today there were dens being made under overhanging bushes, 'stone age milling' using natural pestles and mortars and several just enjoying 'trip-trapping' over the little bridge.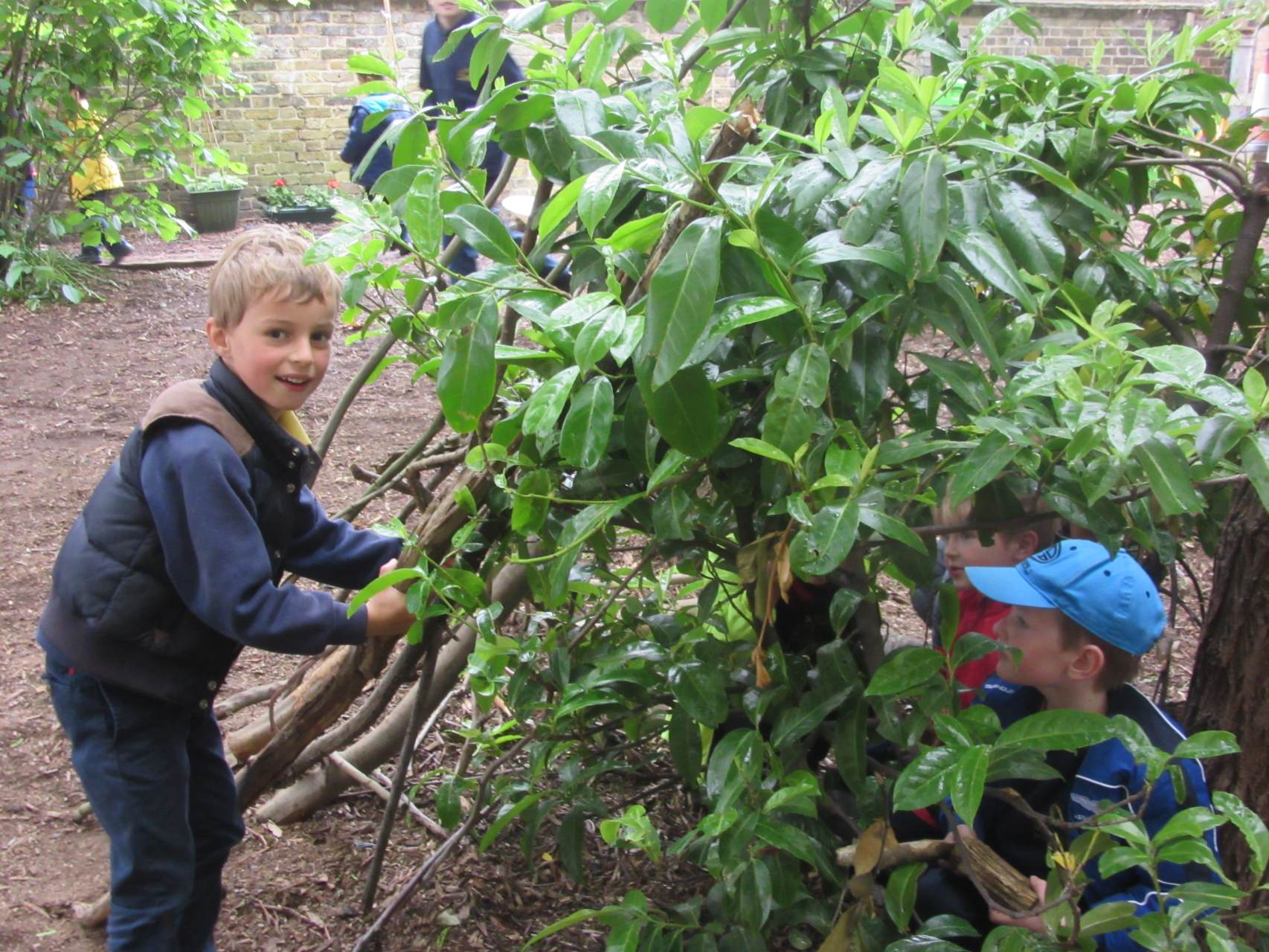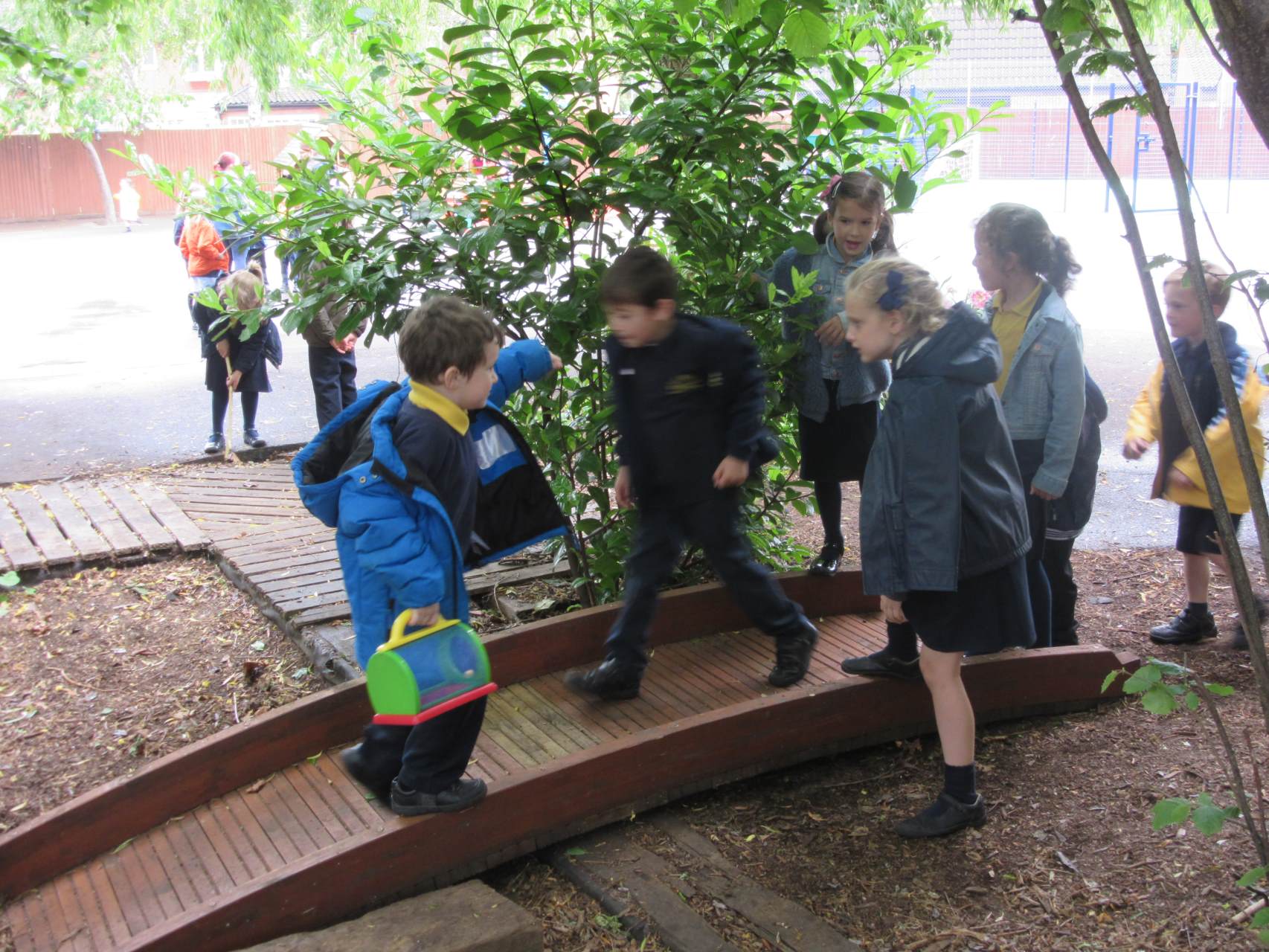 We are extremely grateful for all the time and energy that so many families gave to the school at a weekend. I would like on your behalf to say a special thank you to Nick Fletcher and Alison Lakey who coordinated all the jobs and prepared all the resources, working closely with Rebecca Richards and Natalie Prior.