Physical Education
INTENT
At Belmont Primary School, the intention is that Physical Education (PE) is considered an essential part of education, which contributes to each child's all-round healthy development. We aim to provide high-quality enjoyable, challenging activities, within and beyond the school day, that enable children to become physically confident and competent, experience success and grow as fit and active young people. PE and sport provide clear opportunities for children to develop and practise the School values demonstrating safety and respect.
Belmont also believes in the value of healthy competition. Competitive games are specified within the National Curriculum for children in Key Stage 2. Sporting success nurtures a pride in both the successful team and the School as a whole and helps to create a positive attitude towards PE within the curriculum. Children of all ages enjoy competition and playing competitively at school enables children to learn the values of good sportsmanship.
The national curriculum for physical education aims to ensure that all pupils: develop competence to excel in a broad range of physical activities, are physically active for sustained periods of time, engage in competitive sports and activities and lead healthy, active lives.
IMPLEMENTATION
Within the School Curriculum, all children have two hours of timetabled PE each week, generally in two one hour sessions, as well as other opportunities to be physically active, including 'Wake Up, Shake Up' (physical activity to music), inter-school sporting tournaments, Daily Mile runs and physical activity options during Health and Well-being week. In the Early Years, children have both structured PE sessions and child-initiated opportunities to be physically active in the outdoor learning environment e.g. using balance bicycles, climbing and building with large-scale construction apparatus.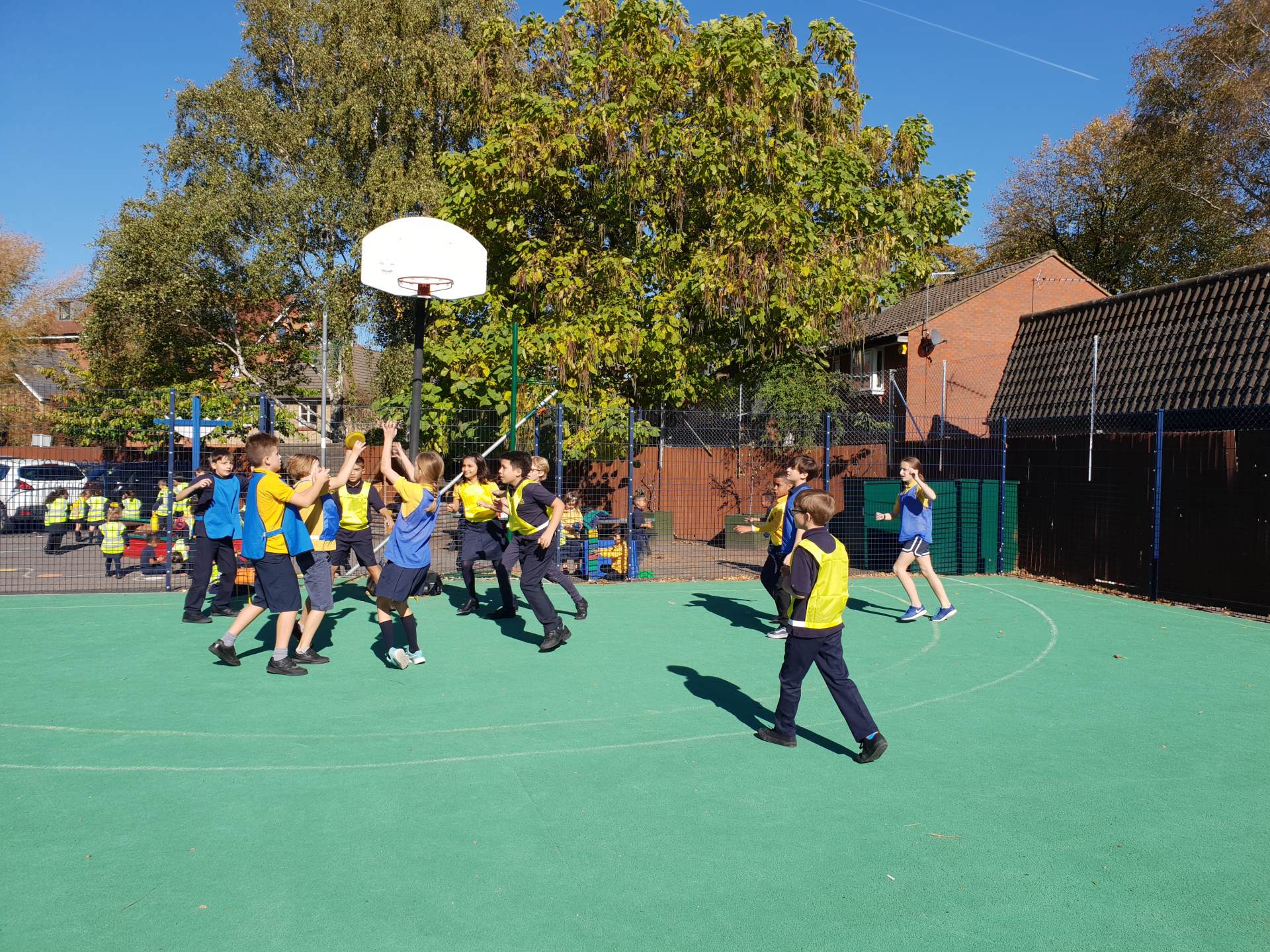 Further information about Sport and Staying Active can be found here.