Y1 Notice Board during school closure
SCHOOL IS CLOSED DUE TO THE GOVERNMENT'S RESPONSE TO COVID-19.
We use this Notice Board each day to signpost you to work set on Google Classroom. If you need to contact us please use the following email addresses:
cherries@belmont.hounslow.sch.uk
pears@belmont.hounslow.sch.uk
If you have serious concerns about anything please email SLT on: SLT@belmont.hounslow.sch.uk
We are offering a live start and end to the day to help add structure to school days (see details in the section below). Where possible, please try to complete the three assignments between these meetings. Each assignment is designed to take up to one hour. Remember to have breaks and try to get some fresh air. If you would like help with timetabling your day, please email the class teacher and we can send you an optional timetable that is similar to what we do in class.

PHOTOGRAPHY COMPETITION
Thank you so much for all the entries to the Lockdown Photography competition. The standard of the photographs has been incredible and we have all really enjoyed looking at the pictures on the website.
This week is the final round of the competition and the theme is: Changes
This could be the changes that are happening outside with the first signs of Spring appearing. It could be linked to the changes that you will be making going from Home Learning back into school. It could be the change from day to night. You decide how you would like to represent the theme.
All of the entries will be displayed in the gallery on the Belmont website next week. Depending on the number of entries, SLT then choose their favourite 10 photographs from each age category to go forward to the public vote.
The winners will be announced on Friday 5th March.
Please ensure that you write the following in the Subject of your email:
child's name
year group
class
title of photograph
A reminder of the rules:
Only one photograph per pupil to be entered
The photograph must be taken by the pupil in the last week

The photograph must be linked to the theme above

It should have an imaginative title which is submitted along with the photograph

The only editing allowed is cropping
All the entries must be submitted to photos@belmont.hounslow.sch.uk email by Tuesday 2nd March at 12pm. Entries past this time will not be accepted into the competition.
Happy snapping!

ROYAL ACADEMY OF ARTS COMPETITION
Feeling creative?
Have an artistic flair you would like to show off?
Then this could be the competition for you!

The Royal Academy of Arts Young Artists' Summer Show is a free, open submission exhibition for students aged 5 - 19.
We are very happy to say that Belmont Primary School is registered so parents can now register and start submitting your child's artworks. Each student can submit up to three artworks and there is no theme. The artwork can be made using any medium. It can be a painting, sculpture, photograph, installation, video, drawing, or a combination.
Artworks are judged by artists and arts professionals with selected artworks displayed online and on-site at the Royal Academy of Arts.
Submissions are now open and close on 26 April 2021.
Click on the image below to take you to the RAA website where you can find out more information.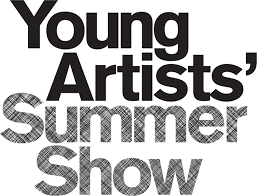 Week beginning: Monday 22nd February 2021
Please join the live Google Meetings every morning at 9.15am (until 9.30am). We will do the register and go through the three lessons for the day ahead.
Please join us at 2.45pm (until 3.15pm) for a live session to reflect on the day's learning.
Links are available on the Google Classroom stream.
Every day we will set three lessons (assignments) on the Google Classrooms. These will go live at 8.45am. Please take photos of your work and attach these to the assignment. You must submit/turn-in/mark as done when you finish the task. This sends us an alert and we will mark it. Please try to complete the assignments on the same day - just as if you were in school.
Oxford Owl
We recommend that you join the Oxford Owl website and access their free ebooks.
Once logged in, you can go to the ebook library and read all the books for your colour. You can then try the next colour up. The books are really good ones.
English
This week we are looking at the traditional tale The Three Little Pigs.
Some books we have read in Year1 this term are:
Maths
In Maths this week we are introducing the multiplication/times sign 'X' and showing how to use it. We will also be solving some word based multiplication problems.
Extra Maths Tasks
Remember that you can use your MyMaths login to access extra maths. Go to the Practice tab or the Booster tab. You can select the Y1 work. If you've done all of the Y1 tasks and fancy a challenge, you can try the Y2 activities.
Foundation
This week in History we will be learning about another famous explorer; Christopher Columbus.
We will have a PE lesson and in Science we will be continuing looking at animal groups and will be grouping a variety of animals into 5 of the key animal groups that we have learned about.
We will also have another fantastic Music lesson with Miss Lynch.
Reading
It is incredibly important that the children are reading every day and unfortunately they are currently unable to take home reading books from school. The Oxford Owl website (as mentioned below) is an excellent resource where you can access lots of free colour banded e-books which will match your child's current reading level and will be similar to many of the reading books that they would normally bring home from school. Please do make sure to use this resource.
Other websites that might be useful: