Y4 Notice Board during school closure
SCHOOL IS CLOSED DUE TO THE GOVERNMENT'S RESPONSE TO COVID-19.
We use this Notice Board each day to signpost you to work set on Google Classroom. If you need to contact us please use the following email addresses:
If you have serious concerns about anything please email SLT on: SLT@belmont.hounslow.sch.uk
We hope that you and your families stay safe and well. Here is some advice from the Healthy Schools team: Staying Healthy - Information for Parent

Year 4 Team
Week Beginning: Monday 18th January 2021
Hello Year 4!
Thank you to everyone for all the work and effort you have put in. We are super proud of you all and looking forward to seeing you.
Please join the live Morning Meetings every morning. We will do the register and go through the lessons for the day ahead.
Then please join us again in the afternoon for another live session to reflect on the day's learning.
Links are available on the Google Classroom stream.
Every day we will set three lessons on the Google Classroom. These will go live at 8:45am. Please try to complete the assignments on the same day - just as if you were in school.
PHOTO COMPETITION
Another Lockdown can only mean one thing…….another photography competition! 📸
The first round of the competition is now open and the theme is: Winter Wonder ❄️
The photographs are all put into a gallery on the Belmont School website. Voting then takes place during the following week with the winners announced in the Belmont Star and on Year Group Noticeboards/Google Classroom.
Please submit your entries to photos@belmont.hounslow.sch.uk.
Please ensure that you write your child's year group, class and name in the subject of the email. This makes it much easier for us to sort all of the entries into their Phase Groups.
A reminder of the rules:
Only one photograph per pupil to be entered
The photograph must be taken by the pupil in the last week
The photograph must be linked to the theme above.
It should have an imaginative title which is submitted along with the photograph
The only editing allowed is cropping
All the entries must be submitted to photos@belmont.hounslow.sch.uk email by Thursday 21st January at 5pm.
English:
We are continuing with our class book Harry Potter.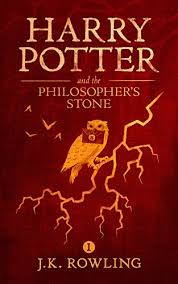 In English this week, you will be completing a guided reading task about Billy Elliot Electricity. You will then be learning about coordinating conjunctions. Last week you started to sequence and plan an explanation for the Snoozatron. This week you will be writing a detailed explanation an you will also editing and show improvements to this writing process. Finally, you will be thinking about an invention, based on Wallace & Gromit's Snoozatron.
Maths:
This week we are focusing on time. You will be reading and writing time using an analogue clock, 12 hour and 24 hour digital time. Then, you will have some time calculation tasks and focus on converting time.
Foundation:
To start off the week, you will be performing rhythms in another music lesson.
For topic, you will be focusing on Thomas Edison and then looking at some other inventors to create a fact file.
In Science, you will be learning about safety around electricity.
Following on from last week, you have a PSHE lesson where you will be thinking about how we feel when a hope or dream doesn't come true.
French:
Bonjour,
WEEK 3
This week we will continue with days, months, dates, seasons and numbers up to 69.
The French website and French Google classroom tasks will be
updated
on
Wednesday morning
LOCKDOWN

- FRENCH

GUIDELINES
o