Y5 Notice Board during school closure
SCHOOL IS CLOSED UNTIL FURTHER NOTICE DUE TO THE GOVERNMENT'S RESPONSE TO CORONAVIRUS.
We will post school work on this Notice Board on Monday, Wednesday and Friday. If you need to contact us please use the following email addresses:
chestnut@belmont.hounslow.sch.uk
sycamore@belmont.hounslow.sch.uk
We have created a password protected Y5 page which allows us to post children's work and photos safely. You will receive a parentmail with the Y5 password. Please do not share this beyond our immediate Y5 community.
We hope that you and your families stay safe and well. Here is some advice from the Healthy Schools team: Staying Healthy - Information for Parent
Hello Year 5!
We hope you have had a relaxed weekend!
It was great to hear from some of you last week, we have loved seeing how you are getting on. If we haven't heard from you please send us an email by Tuesday (email addresses above) letting us know what your favourite activity from last week was. We look forward to hearing from you all, we miss you!
Have you tried any of the activities below yet?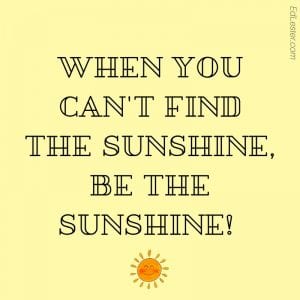 Please keep in touch on the email addresses above and enjoy the learning we have set below! If you haven't already, please check out the Year 5 protected page and have a look at some of the amazing work created by Year 5 so far!
Let's all start today with some exercise: PE with the Body Coach Tune in at 9am!
Monday 30th

March
Please complete the questionnaire and return it to our class emails by Friday.
English:
This week in English, you will be looking at instructional texts.
To begin with, read the instructions and answer the comprehension questions – Simon Says!
Simon Says instruction comprehension
Simon Says comprehension questions
Homework book pages SPAG pages 4 and - noun and verbs
Maths:
Interpreting Two Way tables
Log onto Mymaths and complete the lesson on tables, which show two sets of information. You will be asked to read the tables in order to answer the questions. Then complete the task set. We will be checking to see how you got on!
Homework book pages Maths page 72 - tables and timetables
Art:
Continue building your Wonder models. We cannot wait to see them! Remember your models do not have to be painted, they can be coloured in if you choose. Enjoy being creative and resourceful!
Once you have finished them, evaluate your work.
What went well? What could you improve?
Spelling:
Practice both spelling lists, as you will need them at the end of the week!
Challenge: Can you put the words into sentences?
HFW

Imperative Verbs

List 1

whisper

guarantee

switch

harass

sequence

hindrance

improve

identity

catch

immediate

behave

immediately

crouch

individual

travel

interfere
Handwriting:
Have a look at the links below for sheets to practice your handwriting:
Reading:
We have another book review, if you're looking for your next big read.
Does anyone else have any book suggestions after writing your book reviews on Friday? Feel free to share via email and we will post them in our secure area!
Please read for at least 20 minutes every day recording what you read in your reading records.
We hope you have been listening to audio books for free on Audible: Audible
Stories and poems to listen to: Micheal Rosen