Y6 Notice Board during school closure
SCHOOL IS CLOSED DUE TO THE GOVERNMENT'S RESPONSE TO COVID-19.
We use this Notice Board each day to signpost you to work set on Google Classroom. If you need to contact us please use the following email addresses:
hawthorn@belmont.hounslow.sch.uk
If you have serious concerns about anything please email SLT on:
We hope that you and your families stay safe and well at this very difficult time.
The Year 6 team

Notices:
Hello Year 6,
We hope you have had a relaxing, restful half term and managed to enjoy the some long walks ... despite the rain! We're really looking forward to catching up with you in our daily zoom meetings.
Links are available on the Google Classroom stream.
Every day we will set three lessons on the Google Classroom. These will go live at 8.45am. Please try to complete the assignments on the same day - just as if you were in school.
Remember to join in with "Fitness Fun with Mr Young" live on Thursday at 3.20pm. You will find the link on your google classroom stream on Thursday.
Oak Google ClassroomHawthorn Google Classroom
ROYAL ACADEMY OF ARTS COMPETITION
Feeling creative?
Have an artistic flair you would like to show off?
Then this could be the competition for you!

The Royal Academy of Arts Young Artists' Summer Show is a free, open submission exhibition for students aged 5 - 19.
We are very happy to say that Belmont Primary School is registered so parents can now register and start submitting your child's artworks. Each student can submit up to three artworks and there is no theme. The artwork can be made using any medium. It can be a painting, sculpture, photograph, installation, video, drawing, or a combination.
Artworks are judged by artists and arts professionals with selected artworks displayed online and on-site at the Royal Academy of Arts.
Submissions are now open and close on 26 April 2021.
Click on the image below to take you to the RAA website where you can find out more information.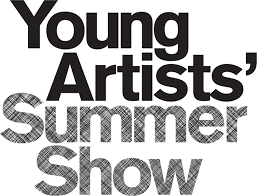 PHOTOGRAPHY COMPETITION
Thank you so much for all the entries to the Lockdown Photography competition. The standard of the photographs has been incredible and we have all really enjoyed looking at the pictures on the website.
This week is the final round of the competition and the theme is: Changes
This could be the changes that are happening outside with the first signs of Spring appearing. It could be linked to the changes that you will be making going from Home Learning back into school. It could be the change from day to night. You decide how you would like to represent the theme.
All of the entries will be displayed in the gallery on the Belmont website next week. Depending on the number of entries, SLT then choose their favourite 10 photographs from each age category to go forward to the public vote.
The winners will be announced on Friday 5th March.
Please ensure that you write the following in the Subject of your email:
child's name
year group
class
title of photograph
A reminder of the rules:
Only one photograph per pupil to be entered
The photograph must be taken by the pupil in the last week

The photograph must be linked to the theme above

It should have an imaginative title which is submitted along with the photograph

The only editing allowed is cropping
All the entries must be submitted to photos@belmont.hounslow.sch.uk email by Tuesday 2nd March at 12pm. Entries past this time will not be accepted into the competition.
Happy snapping!?
Week Beginning: 22.02.21
English:
Our class book that we will be reading in English is 'Journey to the River Sea" by Eva Ibbotson.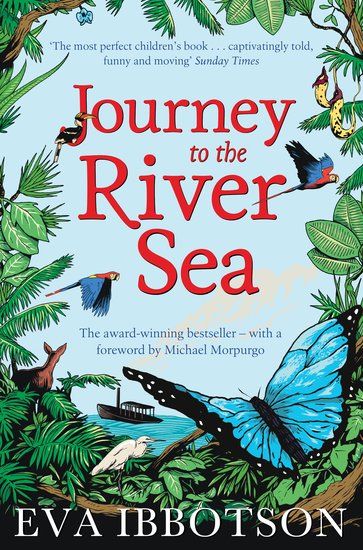 This week you are going to write a non-chronological report about how a camel has adapted to its environment. You will start by identifying the features of a non-chronological report, then plan and write your report. You will read more chapters of Journey to the River Sea, and we will end the week with handwriting.
You will also have a SPAG lesson which will focus on how to use relative and subordinate clauses effectively in your writing.
Our weekly spellings: Words ending in 'en' and 'on'. A task has been assigned to you google classroom .
Maths:
Mrs Fanshawe:
This week we will complete our unit on measures. We will focus on solving problems involving converting standard units of measure, and how to convert miles to kilometres and vice versa. Then we will start a new unit - 'Statistics.' You will learn how to read and interpret line graphs and pie charts. At the end of the week you will practise your arithmetic skills.
Miss Kay:
This week we will be looking at "Statistics". We are starting the week reading and interpreting charts and then we will start to look at line graphs and pie charts. At the end of the week you will practise your arithmetic skills and apply them to some reasoning questions.
Foundation subjects:
Science: This week you will independently research how a penguin has adapted to its environment and make detailed notes.
PSHE: This week we start a new unit 'Healthy Me'. The first lesson focuses on how to take responsibility for your own health and make choices that benefit your health and well being.
In PE, you will complete another Sixty Second Challenge and of course we would like you to join in with Fitness Fun with Mr Young live on youtube at 3.20pm on Thursday.
In Music, we will be following Miss Lynch's lesson and further developing body percussion.
French:
Bonjour!
French is going live this week!

Year 6's sessions are on Thursday. There are four different groups

Oak 11.20-11.40am Oak 11.40-12.00pm
Hawthorn: 12.00-12.20pm Hawthorn 1.00-1.20pm
Here is what you need to do to attend your French live session:
Click on this link below to find when your French session and to get the Google Meet link.
Find your name in your French group.

Click on the Meet link 2 minutes before the given time to attend your lesson.

Wait to be let into the meeting (this may take a few minutes so be patient).

Enjoy your live lesson with Madame Radet! 😀
Please note:
You will only be let into the meeting of your group so
don't try to attend other meetings.
LOCKDOWN

- FRENCH

GUIDELINES