Year Three Notice Board
Class Reading Books




This term we will be reading.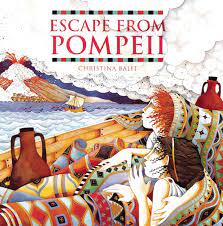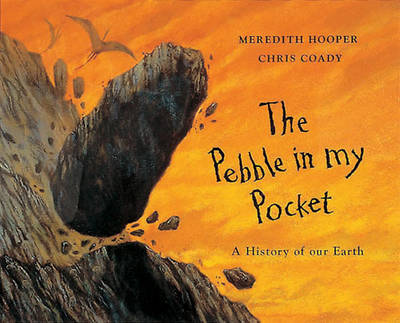 06.12.23
Notices
WELL DONE to everyone who has submitted their Autumn Creative Learning Project. We will begin looking at them all in Google Classroom this week. If there are any that still need to be submitted, please do ASAP or your child will not be able to share it with the class.
Unfortunately, the ukulele teacher is off sick again. Hounslow Music are trying to find us a replacement. It is unlikely this will happen before the Christmas holidays.
Thank you to all those parents who are helping their child to bring items into school at the right time. It is really important that your child has these items on the correct day. These things can not happen if your child does not have them in school.
MONDAY: Reading Records-to be signed by class teacher
TUESDAY: Ukuleles-to be tuned
WEDNESDAY: CPG HW books-to be marked and MyMaths completed
THURSDAY: Library Books- to be changed
This noticeboard will be updated on Wednesday afternoons to keep you updated with life in Year 3 and homework.
Year 3 Team
Elm - Miss Rogers
Willow - Mrs Gill and Ms Pearce
Support staff - Mrs Bridges and Miss Johansson
Reading for Pleasure books for class
As part of our focus on reading in school, we would like to develop the lending library of books within each class. This will enable the children to foster a passion and love of reading at Belmont and ensure that they have access to high quality texts.
Please find links to the book list that has a variety of books that we would love to have in class. Once a book has been donated to the class we will add a tick to show we now have it. Please check the list to ensure that the book that you would like to donate is one that we don't already have.
These books will be stamped to show who has generously donated them and shared with all the class.
The books come from the Recommended Books for Year 3 List which can be found below.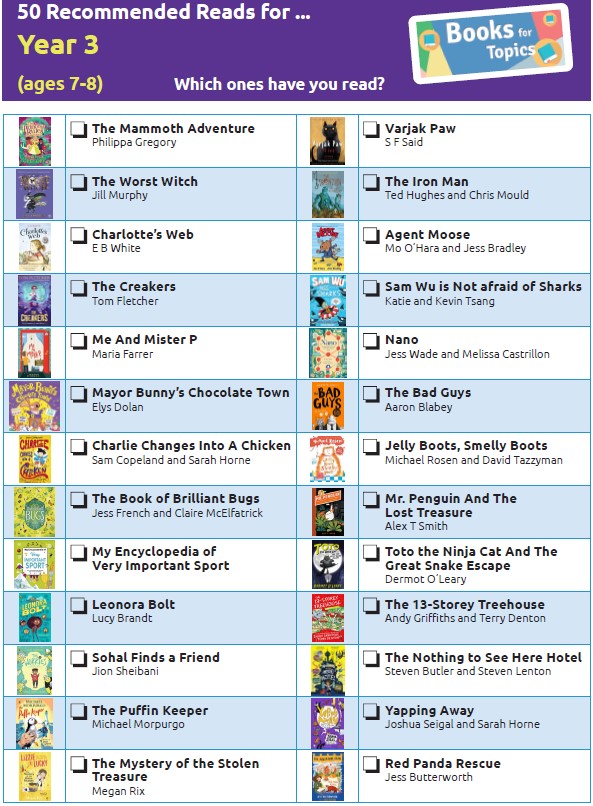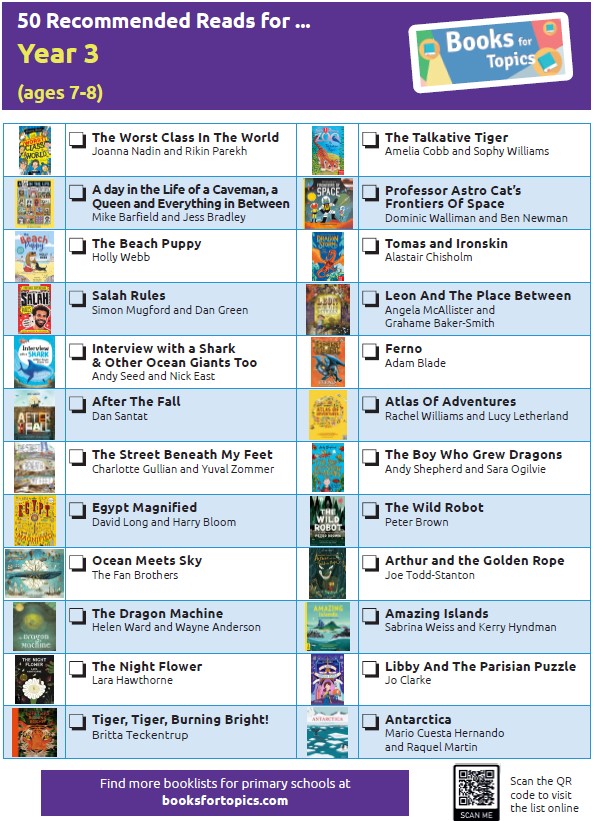 Online Safety
We have been having online safety lessons in Year 3 using the CEOP resource Jessie and Friends. Please see letter and help sheet resource below for further information. You may also like to play the online game with your child which is linked to our lessons to promote further discussions.
Letter and Help sheet to Parents
Water Bottles
Please ensure that your child brings a named water bottle to school with them each day so that they can hydrate regularly throughout the day.
Reading Records and Books
Please ensure that all books are recorded in the reading record along with the dates that reading has taken place. We encourage daily reading.

Please sign/initial these entries.

Comments about the book and your child's reading are welcomed with at least 3 comments a week. These can be written by the adult or child ( at least one comment should be from an adult).

All reading records are checked on Mondays so please send into school even if a new book is not needed.

Reading books can be changed as needed - on any day of the week.

Children may record their own books in the reading record so we can see what else they are reading.
Ukulele
All children will learn to play the ukulele in Year 3. Lessons with a teacher from Hounslow Music Service will begin in September date to be confirmed). Please look out for a Parentmail soon for further details.
Useful information for parents - Online ukulele tuner link

Strings – from top – My dog has fleas ( this is a good way to hear if your ukulele is in tune).
G 4th string (top string)
C 3rd string
E 2nd string
A 1st string (ground)

Which way to turn the turners video
Here is the link to for the resources children have been using in lessons if you want some extra practice at home.
Autumn Topic
Our topic this term is Active Planet where we will be learning about volcanoes and earthquakes.

The below list is part of an initiative called Word Aware that we are using in school. We thought it would be helpful to share this list with you so that you can use some of these words at home when discussing the topic. If your child speaks a different language at home, it would be helpful to discuss and translate these words using your home language. We may add to this list during the topic as new words are introduced.
Word Aware - Autumn Active Planet
Knowledge Organisers
Further information about the children's learning is available on our new Knowledge Organisers. This can be found in the Willow and Elm Google Classrooms. The link will be updated when the children have joined their new Google classroom.
Elm Google Classroom Willow Goggle Classroom
Handwriting
As you may be aware Belmont uses a cursive handwriting scheme for those children who can consistently form all non-cursive letters correctly.
Here is a link to the handwriting guidelines to enable you to support your children practising letter formation at home.
Belmont Handwriting Guidelines
PE
For the Autumn Term there will be one indoor and one outdoor session.
Elm and Willow PE days will be Monday (outdoor) and Thursday (indoor).
Children are to come to school in full PE kit on these days as there will be no changing in school.
Weekly Routines
Monday

Bring in Reading Record.

Elm and Willow Outdoor PE.

Tuesday

Bring ukulele in for tuning.

Times tables test.

Wednesday

Elm and Willow - French (starting 13.09.23) and Ukulele lessons (from 27.09.23)

Return CGP HW books for marking and Maths HW to be completed.

Spelling test.

Thursday

Elm and Willow- Indoor PE

Library book change day.

Friday
Calendar/ Key dates
School Diary
Letters
Home Learning
For further information about Home Learning and ideas on how to support your child please click here.
When supporting your child with Maths calculation please look at the methods we use in Year 3 in the school Year 3 Calculation Policy.
Reading

Daily (15-20 mins)

Please ensure that all books are recorded in the reading record along with the dates that reading has taken place. Please sign/initial these entries. Comments about the book and your child's reading are welcomed. Three comments per week is ideal.

Reading records are checked on Mondays but reading books can be changed on any day.

Children may borrow books from the classroom library and the Junior Library.

Please note that children are responsible for changing their own books.

Grammar & Punctuation

Please complete the pages listed in the table below in your CGP Grammar book. These are due in school to be marked every Wednesday.

Spelling

The words will be listed below from Wednesday and the children will be tested on the following Wednesday.

Maths

This will available from Wednesday to be completed by the following Wednesday. The task is available on Google Classroom.

Times Tables

Creative Home Learning

Details to follow in Google Classroom for our Autumn topic.

This week: 06.12.23
Grammar & Punctuation

This week for homework please complete pages 44 and 45 in your Grammar, Punctuation and Spelling homework book.

Maths

Please refer to your Google Classroom assignment.

Times tables-look at the times table challenge sheet your child brings home on Tuesday. These are the times tables they need to learn for next Tuesday's test.

Spellings

The Statutory Spelling List below is for your reference. It shows the words/spelling patterns that

children should know by the end of Year 4.

This weeks words

basically

frantically

dramatically

magically

tragically

comically

actually

accidentally

occasionally

eventually

Your child will bring home their spelling test results. Please practise any words which were incorrect. Click the button to find the full list.

Year 1 and 2 Common Exception Words

(Some children will have their own blue spelling book with different words of focus-these children do not need to learn the words above).

Blue Book Children Spellings

TBA
| | |
| --- | --- |
| Learning in school this week: | |
| English | Stories with familiar settings. The Tunnel. |
| | Column subtraction and addition. |
| Learning next week: | |
| English | Stories with familiar settings. The Tunnel. |
| Maths | Multiplication and Division |
French
French homework is optional but we recommend children use Year 3's French Google Classroom, Linguascope and Belmont's French Website to consolidate what has been taught in class.
French Google Classroom
French Google Classroom
All year 3 children have be invited to their French Google classroom where they can find French tasks and activities.
Belmont French Website
Go to Belmont's French website to find out what we have been doing in class and for extra activities and videos. The French website is updated regularly. Children must login to their Belmont Google account to access the website.
Linguascope
We recommend children use Linguascope regularly to learn French and other languages. The Linguascope link and log in details can be found in year 3's French Google classroom.